---
Free Ads for our Friends
If your Ad is not here, email
Deve
---
Brad Allen's Slideshow Project
I don't know how he does it, but my friend Brad Allen has put together some very rare footage of our precious Advance Design trucks and allowed us to present them to you. You will find these slide-shows throughout the site. Some of them are very instructional and all of them are quite interesting! I hope you have as much fun watching as I do!

SLIDES COURTESY OF BRAD ALLEN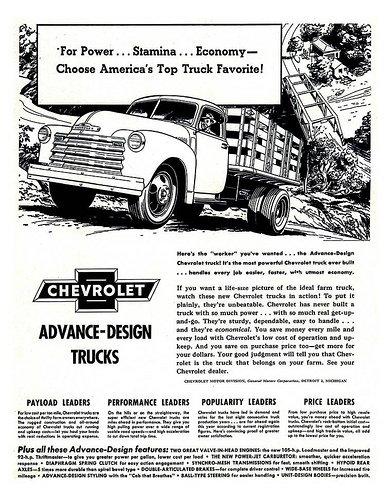 Project: 1959 235 Engine Rebuild!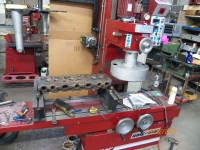 The idea was to explain in detail the steps it takes to properly rebuild a 1959 235 6 Cylinder Engine. From start to finish, this article goes through every aspect of a rebuild, from tear-down, to the engine shops work, to rebuilding each subsystem, right through to engine adjustment and run-up. This article was completed in the Summer of 2015 with really great results. If you have engine questions, there is a distinct possibility the answers are in this article.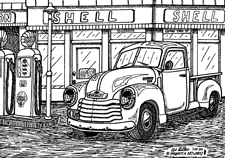 Important Announcement!!
New Chevy Stovebolt Engine Manual IT'S HERE!!
Yet Another New Project/Product Alert!!
Announcing AutoPrime!!
New Project/Product Alert!
Announcing The Critical Information System!
---
New and Refreshed How-To Section
What this site is all about is documenting How-To articles to help you finish your Truck Restoration with full confidence. Over the years we have accumulated a few things to help you. Most of these articles were written upon request by kind and knowledgeable people who freely give their time for an worthy cause. If you know something and wish to share it, check out the How-To pages and maybe they will prompt you to write what you know, and others would certainly appreciate.
The How-To section is broken up in sections to make navigation easier. We have a pretty extensive Engine Archive with just about every aspect of your vintage engine covered. The Driveline Archive includes some very rare and important Borg Warner R10 Overdrive Transmission Documents along with a few other Driveline related articles. We would love to have more in this section so if you know something, please share! The Chassis and Sheetmetal Archive has documents from how to Re-Rivet your Frame to how to Cut and Install Bed Wood. This section could use some help as well. Don't be shy! Writing an article doesn't take that much time and look at what you are doing for others! The Misc. Systems Archive is getting stronger and includes Electrical systems so has become very popular. There is alot of stuff in these documents that is new or not previously looked entirely into. We are in the middle of researching some of the more nuanced issues so check back often. The most fun for me is to add things to the Shop Systems Archive. There just isn't enough time in the day to look into all of the Shop helpers out there. Anyone with similar interests, write up a Shop Tip
or...
Start your own Blog using our Forum Software! All you have to do is register to be a Member of the DTN Forums and go to the Blog Tab and start your very own! If you have a quick idea that is more suited for the Forums, leave the tip and start the conversation in the appropriate Tech Forum. Your participation will be appreciated by everyone here! Best of all it's 100% FREE!
---
Spin-On Filters for Everyone!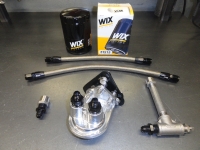 We decided to engineer a bracket system for all styles and types of oil systems so there is something for everyone. For both Bypass and Full Flow Oil Filtration, these Spin-On Adapters make changing oil just a little easier. In addition, they add a little Style using Stainless Braided Hoses. Great for any 216/235/261.

PCV Upgrades!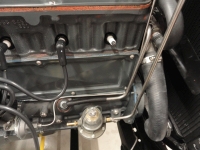 The 216/235/261 era was the last to NOT have PCV as a standard system. We know now how important evacuating crankcase gases is to the longevity of your engine. This is a simple weekend project that will keep your engine internals cleaner. It won't bring about World Peace or anything, but it's not for the lack of trying!
DTN.. Forums with a Unique Twist...
If you spend much time on Forums, you know how it works. 90% of the information you get is from the Peanut Gallery. People who like to talk and are short on actually doing the work of investigating the issues are usually the most vocal. Yet, it would be very difficult to live without them. This is because for every 100 idiots, there are about five people who really know what they are doing. So we sift through the posts and try to make sense out of the answers posted. This leaves us with the possibility of making poor choices from the poor answers we received on any given day.
To stop this dead in its tracks, we have a Forum where conjecture that is not based on actual math and science isn't acceptable and thus deleted as soon as we see it. Participants understand the importance of explaining in detail WHY and exactly HOW. So, we are very short on Participants! Not alot of traffic in the Forums. Those of you who are hesitating, understand this is not the normal Forum system, so flaming and the normal dynamic that we all have to put up with everywhere else will not be tolerated here. If you are looking for THE answer to your specific problem without the time wasting BS that is just an integral part of any Forum system, then post your question and expect to be treated with kindness and understanding each and every time.
The Think Tank is another unique feature available to everyone. If you have an inventive spirit and wish to design a solution to any problem pertaining to our vintage vehicles, our shops, or anything surrounding restoration, post your idea and expect others to help you accomplish your goal. This particular area of the Forums is for Research and Development which often times is not very pretty! Anyone with R & D experience can attest to the trial and error nature of it all. Upload all the pictures, diagrams, movies, links, anything you need right into the Forum. No hosting sites necessary.
We are so much stronger as a society when everyone participates, so please stop by from time to time and make sure to critique whatever you feel we need to work on. Thanks in advance for making this project a success! There are several projects just waiting for participants, so please check them out. We are always looking for new ideas, so please tell us your ideas! Check it out at TechNet Forums!