Introducing The Critical Information System...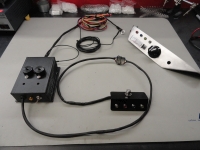 This is yet another GIANT breakthrough for us Vintage Vehicle Enthusiasts! This system monitors your most critical systems on your vintage vehicle in a similar way your modern vehicles take for granted. This system is a proper Redundant backup system for your gauges providing you with bright LED lights that alert you of a catastrophic failure as well as provide you with an Audible Alarm for the most important systems. Rather than scanning your gauges and hoping you catch the failure in time, let the vehicle tell YOU when it needs urgent attention!
Kit Explanations: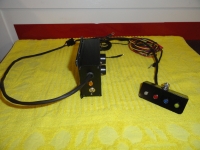 The Basic Kit uses the regular generic bracket as shown and good for most installations. The bracket mounts under the dash in plain sight so you can readily see the lights. This system has all of the functionality and is described in the Installation document.
---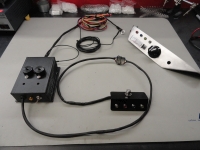 The Custom Kit gives you the option of having a custom bracket as available. This is mainly for 1947-1955 Chevy Trucks at the moment, but we would entertain other custom brackets in the future. This larger bracket supports 4 LED's, the Parking Brake handle, the Heater Control, and the Defroster Control. The Custom Kit comes with only the one custom bracket and provides for all functions of the system. Since this is a custom order, communication is very important and we would need to discuss how to proceed first.
The build instruction contains everything you need. We encourage you to build it yourself, however, if you can't do it, email deve@speedprint.com and we will get this done for you or choose from the PayPal options above. If you have any questions or concerns, we are here to help. Either email Deve, or go to DTN Forums and join in on the conversation.